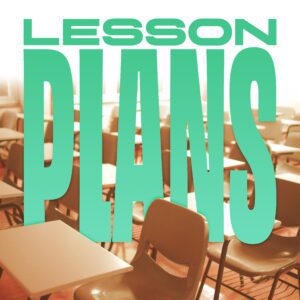 Ever wonder how school got to be the way it is? Like, why lockers exist, or why they teach what they do in math class? Lesson Plans is a new podcast about all this and more. Join Eric Grossman, head of School at the Akiva School in Montreal and Avi Finegold, a Podcaster and former High School teacher, as they break down some of the big theories of education and show how these ideas shape the school environment for better, or for worse.
Whether you're a parent looking to know more about their kids education, a teacher looking to understand how school got to be the way it is, or a former student desperately trying to forget the quadratic equation, Lesson Plans hopes to be the answer key to all your school questions.
Listen and subscribe to lesson plans wherever you get your podcasts.
Eric Grossman is Head of School at Akiva School in Montreal, Quebec. He is the author of numerous articles on Bible and Bible education, as well as a grammar of biblical Hebrew.
Avi Finegold is a Podcaster and adult educator in Montreal, Quebec. He is a host of Bonjour Chai, Canada's leading Jewish current affairs podcast.
Download to your favourite podcast player here: